Concerts 2021
The band play at a variety of gala's, fete's, shows and other events throughout the summer as well as doing concerts periodically and private functions as required. We can normally tailor the music to your requirements, marches, light music, hymns, etc. If you are interested in hiring the band then please contact us here.
Here are our 2021 engagements for the coming months:
Sunday 27th June 2-4 pm - Haworth Bandstand in Central Park, Haworth
We are pleased to be playing again at the bandstand in the park.
We were at the opening of the new bandstand in June 2014.
More information on the opening and some pictures can be found here
Sunday 11th July 2:30-4:30 pm - Wetherby Riverside Bandstand
This will be our first time appearing at the popular Wetherby bandstand.
For more information visit The Wetherby Bandstand Facebook page
Saturday 21st August - Pride Picnic at Cliffe Castle, Keighley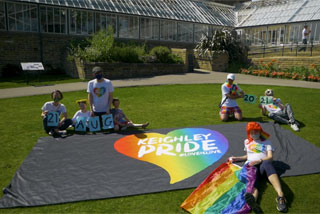 More information about the event can be found here
Saturday 28th August - Malham show
More information about Malham show can be found here
Sunday 14th November - Haworth Remembrance Service Times TBC
Arrangements TBC.
Christmas concerts
Will appear here soon.